You can make a difference.
At BlueHouse, we strive to pay it forward. That's why we adopted the dimes worth a difference pledge, which means that for every dollar of net profit we earn, we donate a dime to a non-profit food justice organization. We support OurFoods, a nonprofit focused on creating future farmers through STEM education and workforce development in urban farming.
WE ARE PROUD TO SUPPORT OURFOODS
OURFOODS FEATURED PORTFOLIO
FARM LABS™ @ SAN FRANCISCO COUNTY JAIL
The trial program we initiated with our partners (Hunters Point family, Five Keys Charter School, and the San Francisco Sheriff Department) evolved into a permanent program. We are entering our 12th semester and have matriculated 289 student inmates. Some of those students earned a High School diploma with credits from our class while in custody. Some of those graduates have been released and qualify to enter our paid workforce development program (Farm Labs™ ) which is in the construction phase right now. We are planning to hire some of those graduates in the coming months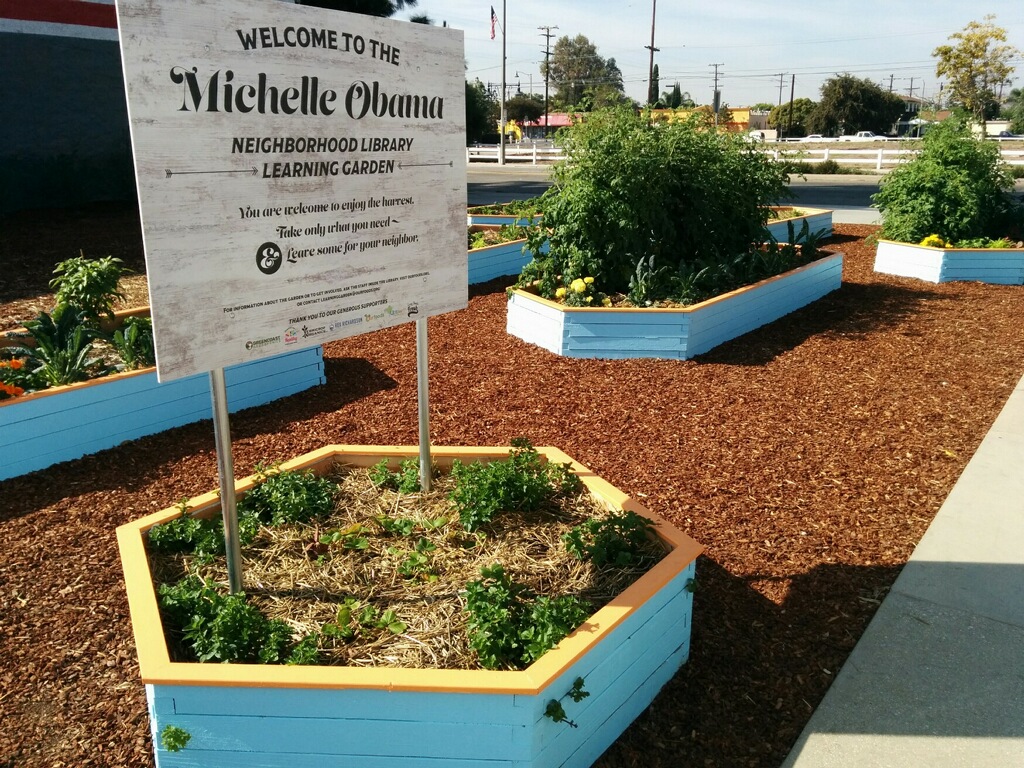 Michelle Obama Neighborhood Community Garden
Ourfoods installed an innovative garden project (both technically and socially) in North Long Beach, in partnership with Vice Mayor Rex Richardson's District Nine, Uptown Business District, Long Beach Fresh and the Long Beach Public Library. This highly water-efficient, soil based garden has precision irrigation and fertigation and has provided incredible yields. In just the first 2 months, over 200 lbs of produce was harvested. All food is picked by the community for the community at no cost with on-going educational opportunities throughout the year.
Watts/Latino Community GRoW Garden
An initiative of the UCLA Luskin School of Public Affairs along with our partners (Watts/Century Latino Organization, Watts Leadership, Sharefest, Annenberg Foundation, Greencoast Hydro and Vermisoil) resulted in an exceptional transformation at the Watts/Latino Community GrOW Garden. An urban garden was built that will provide fresh fruits and vegetables for generations to come.